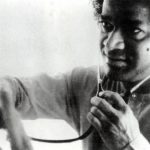 The Sai Medical Unit is a service activity of the Sathya Sai Organisation of Australia. Members of the Sai medical unit are doctors, nurses, dentists, aides, any others who volunteer service with this unit.
The Sai Medical Unit has prepared a small collection of sayings by Baba to various healthcare professionals. This also includes citations from a videotape of a discourse at the Second Cardiac Conference; you may read this small guide to heathcare professionals.
Mission Statement
To discover and follow Sathya Sai Baba's teachings, directives and example for the promotion of health;
To search out and serve in areas of need for the health and wealth of people in Australia, Papua New Guinea, and Overseas;
To create and encourage opportunities for service for health professionals in or affiliated with the Sai Organisation;
The Sai Medical Unit conducts the following activities
Australian Projects
Collection, donation and despatch of medical equipment and medicines;
Medical and Dental camps
Workshops on Health and Spirituality
Ayurvedic Awareness Talks and retreats
Stress management courses
First Aid facilities at Sai Conferences
Prenatal Classes
CPR Training
Blood Donation
Maintaining an interest in complementary medicine, including Ayurveda, Homeopathy and acupuncture, and provide workshops on same.
International Projects
Providing skills by doctors, dentists, nurses and other paramedical devotees at Swami's General Hospitals during festival times or at the Super Speciality Hospitals.
Providing equipment and consumable medical supplies to these hospitals.This has been carried out and will continue.
Providing medical equipment and consumables to areas of need in India, Sri Lanka, Fiji and Papua New Guinea.
Projects in Fiji in collaboration with the Royal Australasian College of Surgeons and the Fiji-Australia Association in Canberra, as established. This has provided neurosurgical service to Fiji.